---
Intelligent Manufacturing
---
Use global high-end equipment to ensure product design and quality.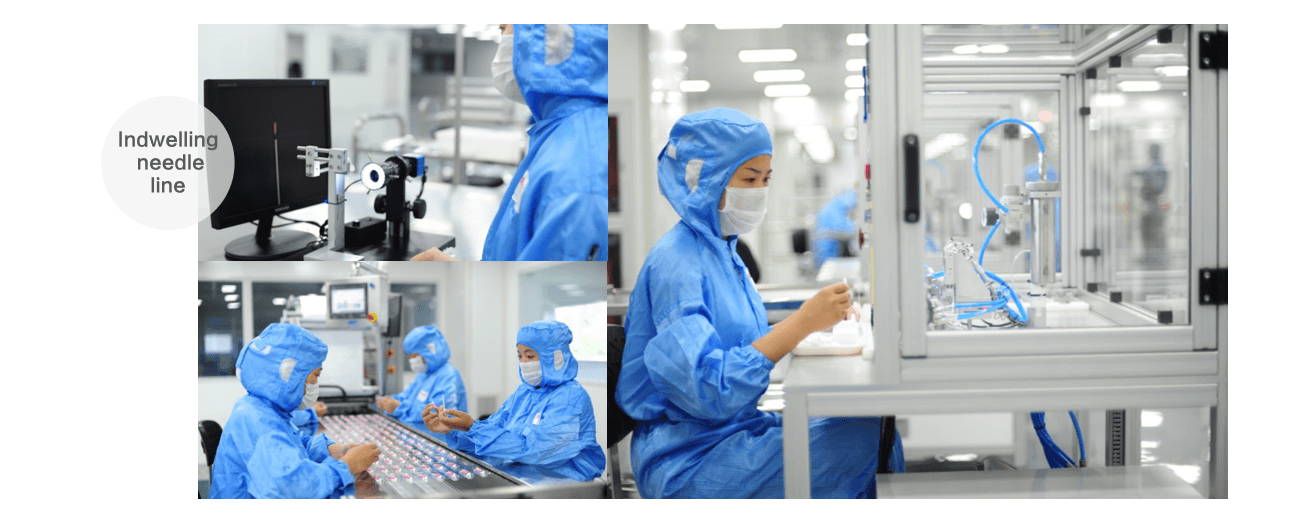 Intelligent Manufacturing

Quality Control
In 1999, ISO 9002 quality system certificate.
In 2000, stethoscope won European CE certificate,and wheelchair won CE, FDA510K, SG certificate.
In 2005, oxygen concentrator, air compressing nebulizer and electric suction apparatus won CE certificate.
In 2004, oxygen regulator passed American WHA test.
In 2006, oxygen concentrator, overbed table, oxygen regulator won American FDA registration.
In 2010, high frequency digital medical diagnosis and X-ray machine (DR) passed the national compulsory product certification (3C certification)
In 2011, oxygen concentrator, electronic blood pressure monitor, wheelchair, electric suction apparatus won "International Standard Product Marking Certificate" .
In 2011, electronic blood pressure monitor and portable phlegm suction unit won European CE certificate. (AAA level)
In 2012, the pedal suction unit, manual suction unit, walking aid, sticks, anti decubitus.
In 2014, 9F oxygen generator pass the CE certification in August and pass the U.S. FDA factory inspection in February.
In 2015, the blood glucose meter was selected into Jiangsu province's high-tech independent innovation standardization pilot project, and the I.V.Catheter for Single use passed the European Union CE certification
In 2016, Sphygmomanometer Aneroid and Breathcare PAP pass the CE certificate.
In 2017, Fingertip pulse oximeter, suction unit, and oxygen regulator won the CE certification.